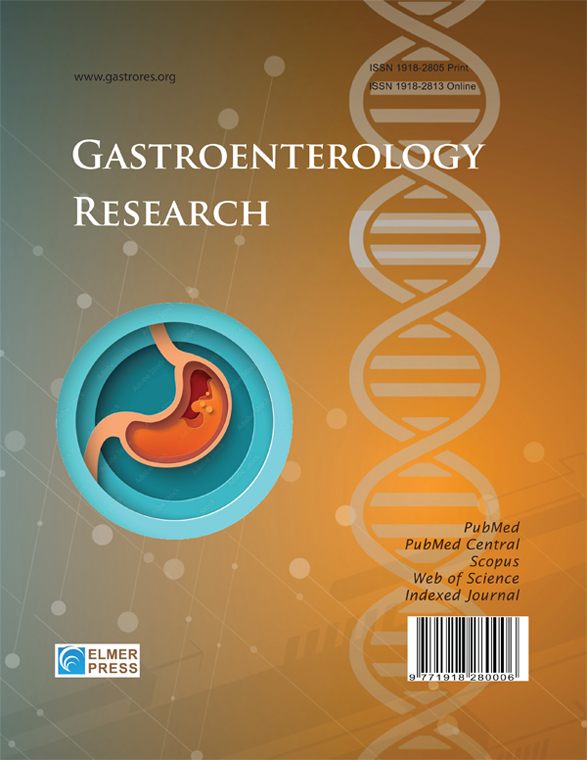 Editor-in-Chief
Robert Wong, MD, MS, FACG
Clinical Associate Professor (Affiliated), Division of Gastroenterology and Hepatology
Stanford University School of Medicine, CA, USA 
Read more...

ISSN-print: 1918-2805  |  ISSN-online: 1918-2813  |  Bimonthly  |  Open Access  | Aims and Scope
Indexed and covered: PubMed and PubMed Central; Chemical Abstracts (CA); JournalTOCs; Google Scholar; Worldcat; EBSCO; Clarivate Analytics Emerging Sources Citation Index (ESCI-Web of Science), JCR Impact Factor: available June 2023.
Journal archiving and digital preservation: Portico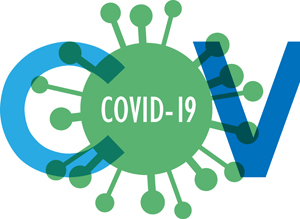 COVID-19 and Post COVID-19 Condition (Long COVID)
The COVID-19 outbreak presents the unprecedented challenge for world public and medical practitioners and health care providers, the post COVID-19 condition (or long COVID) includes long term symptoms which may persist for months or years after SARS-CoV-2 infection. We will consider submissions related to all aspects of COVID-19 and Long COVID, and process the manuscripts in priority.
Collection of COVID-19 articles.

Viewpoints

featured

Video Capsule Endoscopy in Gastroenterology
Video capsule endoscopy (VCE) is a wireless technology used by gastroenterologists for various indications in their clinical practice. There has been significant improvement in this technology since its start about two decades ago. Specific video capsules have been made to evaluate the small bowel, colon, and esophagus. Full Text

Cytomegalovirus Infection Is Associated With Adverse Outcomes Among Hospitalized Pediatric Patients With Inflammatory Bowel Disease
Adults with inflammatory bowel disease (IBD) are at increased risk of developing cytomegalovirus (CMV) colitis, which is associated with adverse outcomes. Similar studies in pediatric IBD patients are lacking. Full Text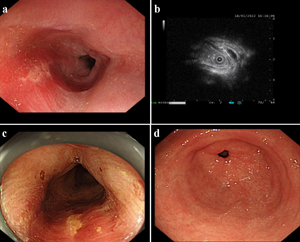 Flood Syndrome
Flood syndrome refers to the exsanguination of ascitic fluid following the spontaneous rupture of an umbilical hernia, and is a rare complication of liver cirrhosis with ascites. In this case report, we describe a 67-year-old patient with Flood syndrome who was initially managed conservatively in a community hospital run by primary care physicians, prior to transfer to a tertiary hospital for specialist surgical review and management. Full Text
Vol. 16, No. 1, Feb 2023
Table of Contents
Original Article
A Comparative Analysis of Bleeding Peptic Ulcers in Hospitalizations With and Without End-Stage Renal Disease
Abstract HTML PDF
Dushyant Singh Dahiya, Sohaib Mandoorah, Manesh Kumar Gangwani, Hassam Ali, Nooraldin Merza, Muhammad Aziz, Amandeep Singh, Abhilash Perisetti, Rajat Garg, Chin-I Cheng, Priyata Dutta, Sumant Inamdar, Madhusudhan R. Sanaka, Mohammad Al-Haddad
17-24
doi: https://doi.org/10.14740/gr1605
Case Report
Letter to the Editor