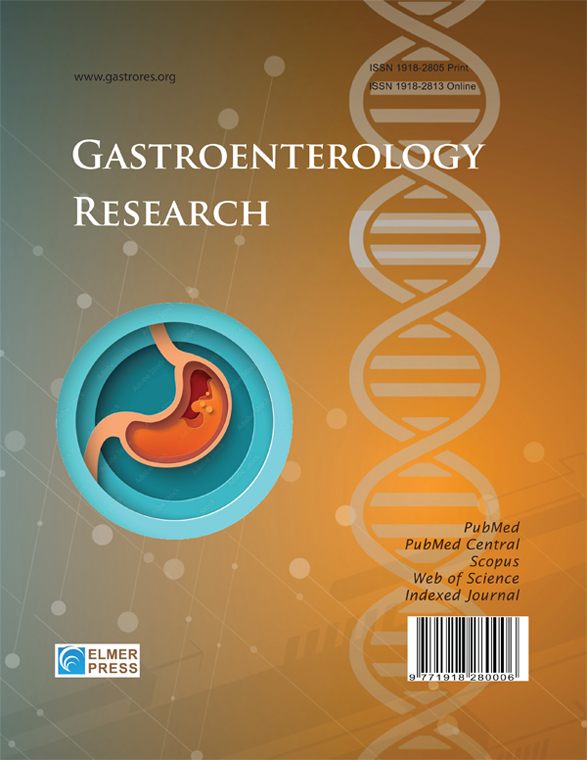 Editor-in-Chief
Robert Wong, MD, MS, FACG
Clinical Associate Professor (Affiliated), Division of Gastroenterology and Hepatology
Stanford University School of Medicine, CA, USA    
Read more...

ISSN-print: 1918-2805  |   ISSN-online: 1918-2813  |  Bimonthly  |  Open Access  | Aims and Scope

Indexed and covered: PubMed and PubMed Central; Chemical Abstracts (CA); JournalTOCs; Google Scholar; Worldcat; EBSCO; Clarivate Analytics Emerging Sources Citation Index (ESCI-Web of Science).
Journal archiving and digital preservation: Portico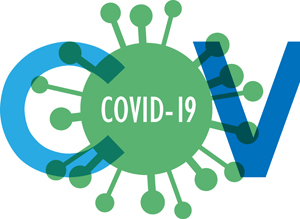 Let's Combat COVID-19 Pandemic Together
The COVID-19 outbreak presents the unprecedented challenge for world public and medical practitioners and health care providers. The Elmer Press Inc is herein to participate the combating COVID-19 through all possible efforts, as a clinical medicine publisher, we would facilitate the rapid and effective communication of management of this pandemic, we will consider submissions related to all aspects of this disease, including prevention, basic viral research, epidemiology, treatment, vaccine, fast screening, diagnosis, prognosis, etc. We will process such manuscripts in priority and publish them ASAP after peer-reviewed and accepted.
Collection of COVID-19 articles.
| | |
| --- | --- |
| Special Issue, Call for Submissions | |
Healthcare disparities in gastroenterology and hepatology
We are pleased to announce a special issue of Gastroenterology Research to be published August 2021 focusing on "Healthcare disparities in gastroenterology and hepatology". Disparities in healthcare access and healthcare outcomes are pervasive and predominantly affect underserved and vulnerable populations. Highlighting research to better identify and understand the factors contributing to healthcare disparities is of paramount importance to help guide future interventions to mitigate these healthcare disparities. We invite your submissions focused on all aspects of healthcare disparities in gastroenterology and hepatology.

Submission deadline: June 1, 2021
Publication: August 2021
Editor-in-Chief: Robert Wong, MD

Viewpoints

featured

Idiopathic Non-Cirrhotic Portal Hypertension and Porto-Sinusoidal Vascular Disease: Review of Current Data
Idiopathic non-cirrhotic portal hypertension (INCPH) is a clinicopathologic disease entity characterized by the presence of clinical signs and symptoms of portal hypertension (PH) in the absence of liver cirrhosis or known risk factors accountable for PH. Full Text

Gastric Antral Vascular Ectasia: Trends of Hospitalizations, Biodemographic Characteristics, and Outcomes With Watermelon Stomach
Gastric antral vascular ectasia (GAVE) syndrome is a rare but significant cause of acute or chronic gastrointestinal (GI) bleeding, particularly in the elderly. The primary objective of this study was to determine the biodemographic characteristics, adverse outcomes, and the impact of GAVE hospitalizations on the US healthcare system. Full Text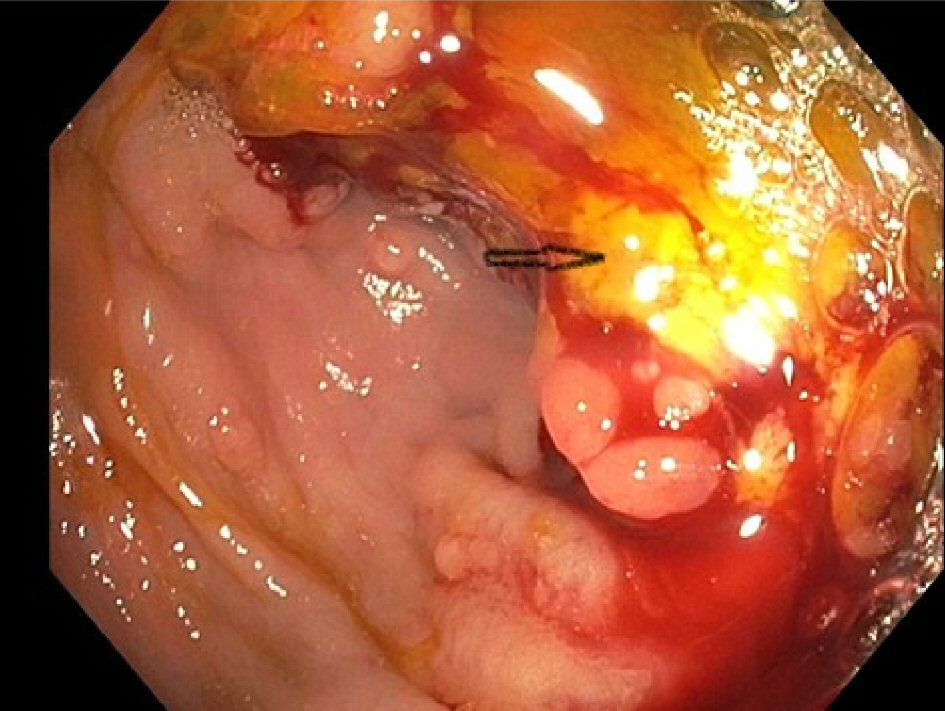 Sarcoidosis Masquerading as Long-Standing Cholestasis
Hepatic sarcoidosis is an exceedingly rare extrapulmonary manifestation of sarcoidosis, with the majority remaining stable for years without clinical clues, only displaying biochemical abnormalities. Amongst the literature, the timeline to cirrhosis has not been parsed out; hepatomegaly develops in 50% and cirrhosis in 33% of all hepatic sarcoidosis patients, making this an essential issue in this patient population. Full Text
Vol. 14, No. 2, Apr 2021
Table of Contents
Review
Original Article
Gastric Antral Vascular Ectasia: Trends of Hospitalizations, Biodemographic Characteristics, and Outcomes With Watermelon Stomach
Abstract HTML PDF
Asim Kichloo, Dhanshree Solanki, Jagmeet Singh, Dushyant Singh Dahiya, Darshan Lal, Khwaja Fahad Haq, Michael Aljadah, Darshan Gandhi, Shantanu Solanki, Hafiz Muzaffar Akbar Khan
104-111
doi: https://doi.org/10.14740/gr1380
Case Report