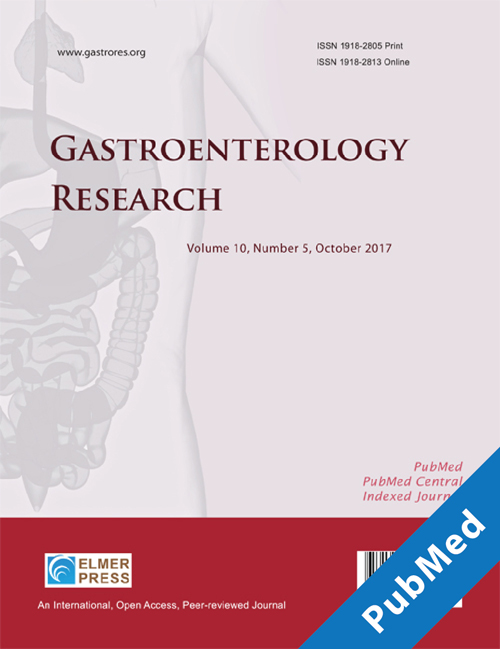 Frequency: Bimonthly
Journal Access: Open Access
Editor-in-Chief: Xiuli Liu, MD, PhD, Professor, University of Florida
ISSN-print: 1918-2805
ISSN-online: 1918-2813
Journal scope: Gastroenterology Research (GR) is an international, open access, peer-reviewed journal, focusing on basic research and clinical practice of gastroenterology, hepatology, pancreas and biliary, alimentary metabolism, nutrition, oncology and related fields.
Indexed and covered: Chemical Abstracts (CA); Directory of Open Access Journals (DOAJ); JournalTOCs; Google Scholar; Worldcat; PubMed and PubMed Central: selected citations; EBSCO; Thomson Reuters Emerging Sources Citation Index (ESCI-Web of Science).
Journal archiving and digital preservation: Portico
Status of full journal indexing in PubMed Central and PubMed: This journal has passed PMC scientific quality review and technical evaluation, the published articles are in processing for uploading to PMC.
Featured


Viewpoints

Increased Expression of Pyloric ERβ Is Associated With Diabetic Gastroparesis in Streptozotocin-Induced Male Diabetic Rats
Gastroparesis is a significant co-morbidity affecting up to 50% of patients with diabetes and is disproportionately found in women. Prior studies have suggested that loss of interstitial cells of Cajal, hyperglycemia, and nitric oxide dysfunction are potential causes of gastroparesis. Full Text

Common Inflammatory Disorders and Neoplasia of the Ileal Pouch: A Review of Histopathology
Ileal pouch-anal anastomosis (IPAA) is the standard restorative procedure after proctocolectomy in patients with ulcerative colitis (UC) who require colectomy. The ileal pouch is susceptible to a variety of insults including mechanical injury, ischemia, fecal stasis, and infectious agents. Full Text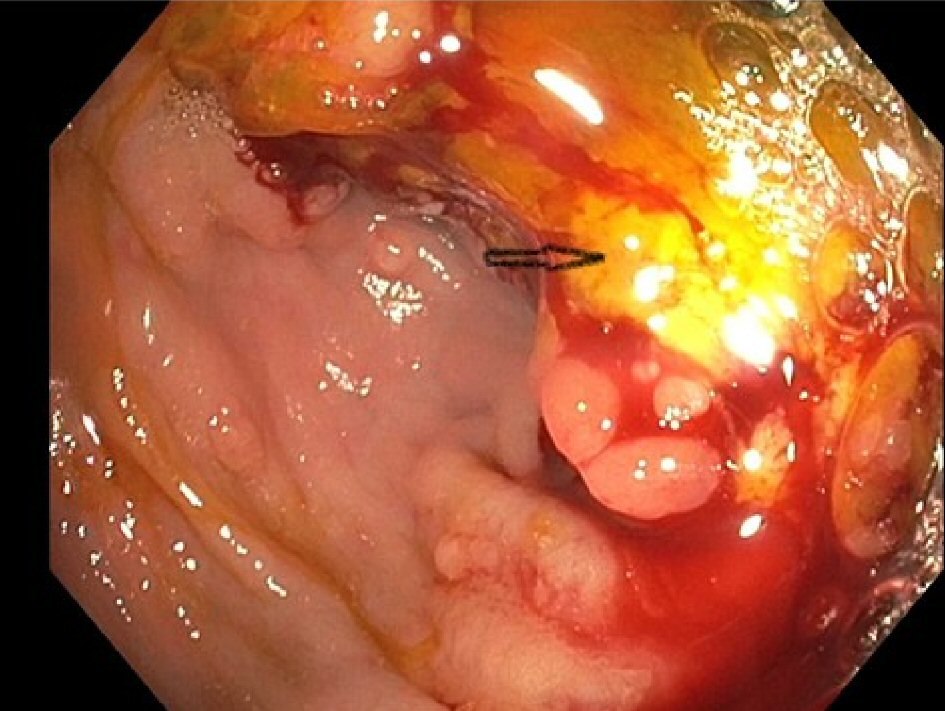 A Rare Disease of the Digestive Tract: Esophageal Melanosis
Esophageal melanosis which is characterized by melanocytic proliferation in the squamous epithelium of the esophagus and melanin accumulatin of esophageal mucosa (EM) is a rare disease of the digestive system. Although esophageal melanosis is considered to be a benign disease, its etiology is not cleared and has been reported to be the precursor lesion of esophageal primary melanomas. Full Text
Vol. 9, No. 4-5, Oct 2016
Table of Contents
Original Article
Case Report
Epstein-Barr Virus-Associated Acute Liver Failure Present in a 67-Year-Old Immunocompetent Female
Abstract HTML PDF
Wei Zhang, Betty Chen, Yongxin Chen, Robin Chamberland, Alexa Fider-Whyte, Julia Craig, Chintalapati Varma, Alex S. Befeler, Adrian M. Di Bisceglie, Peter Horton, Jin-Ping Lai
74-78
doi: http://dx.doi.org/10.14740/gr718e