Figures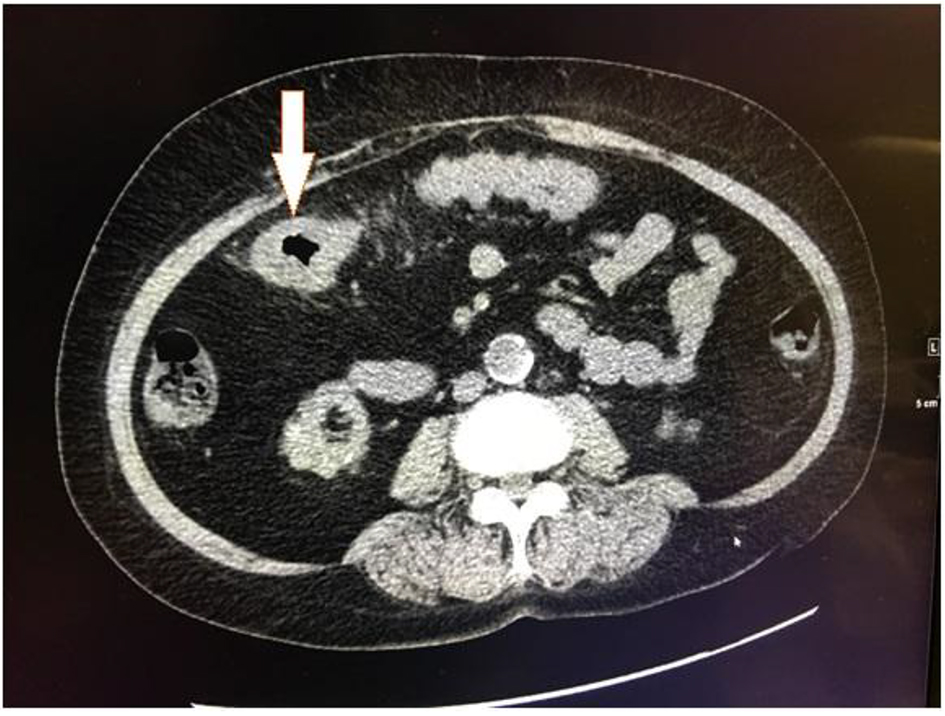 Figure 1. Computerized tomography (CT) scan of the abdomen/pelvis showing focal circumferential mass like thickening in colon with paracolic infiltration (arrow).

Figure 2. Colonoscopy showing circumferential, ulcerated and friable mucosa.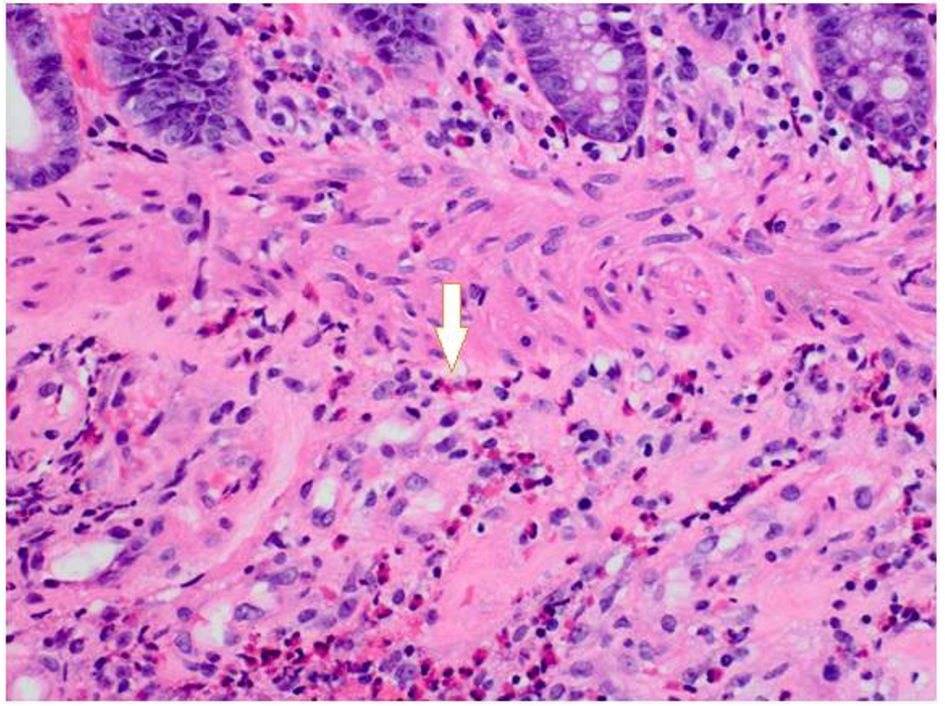 Figure 3. Biopsies showed friable mucosa with ulcerations (not pictured) and numerous eosinophils within the deep portions of lamina propria, muscularis mucosae, and submucosa.