Figures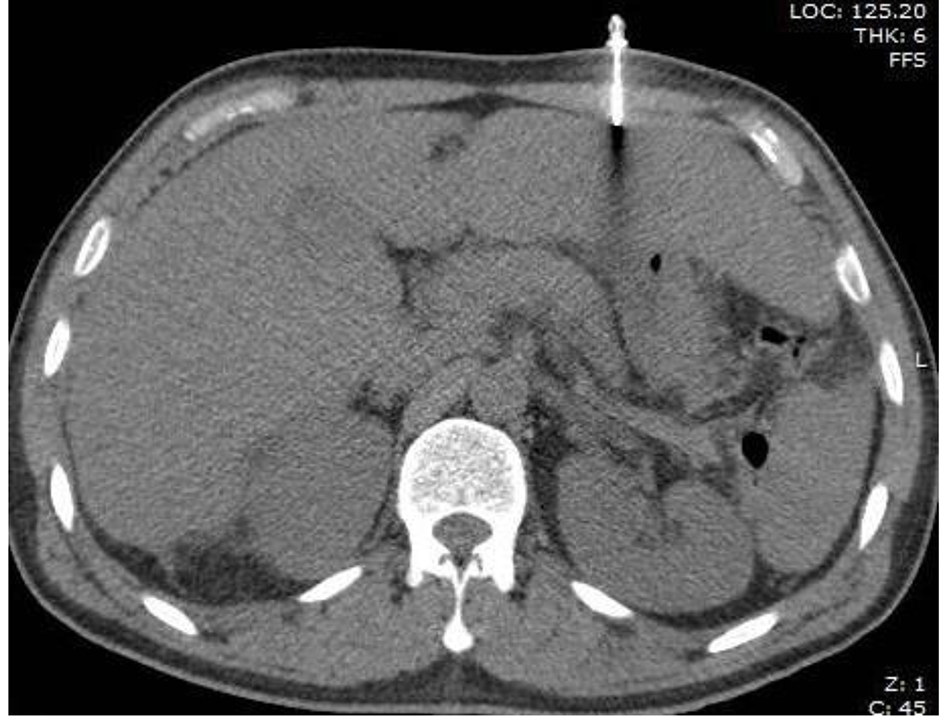 Figure 1. CT scan showing suspected mass in segment 6/7 and left lobe.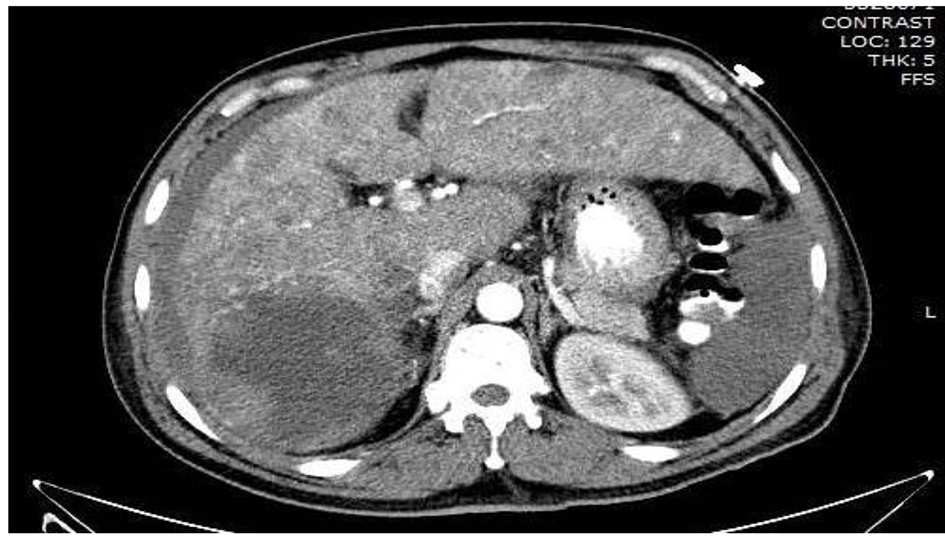 Figure 2. MRI liver showing T2 hyperintense nodules throughout the liver with delayed enhancement, and large T2 hyperintense lesion in segments VI and VII containing multiple smaller lesions with delayed enhancement.

Figure 3. Needle biopsy being performed through left lobe in OSH.