Figures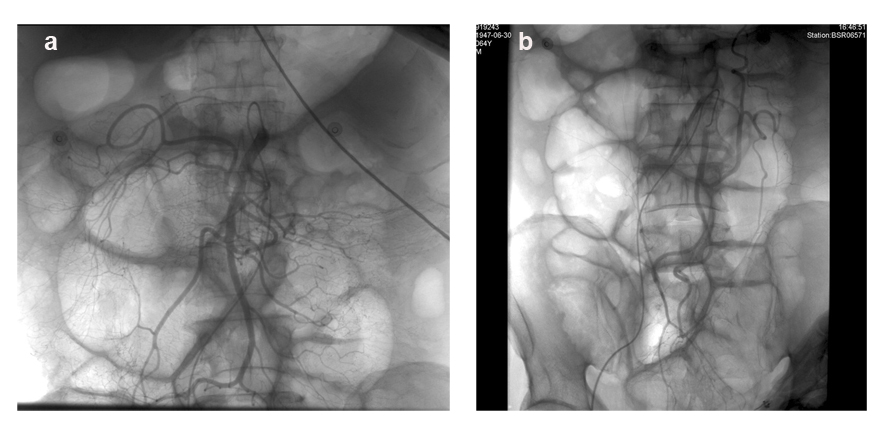 Figure 1. DSA of superior mesenteric artery and inferior mesenteric artery did not reveal any vascular lesions.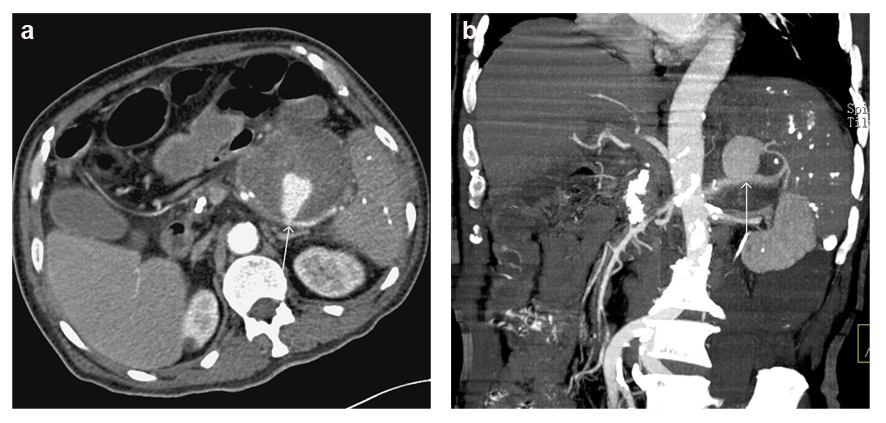 Figure 2. Axial and coronary reconstructed CT images showed splenic arterial pseudoaneurysm and giant pancreatic pseudocyst in the tail of the pancreas.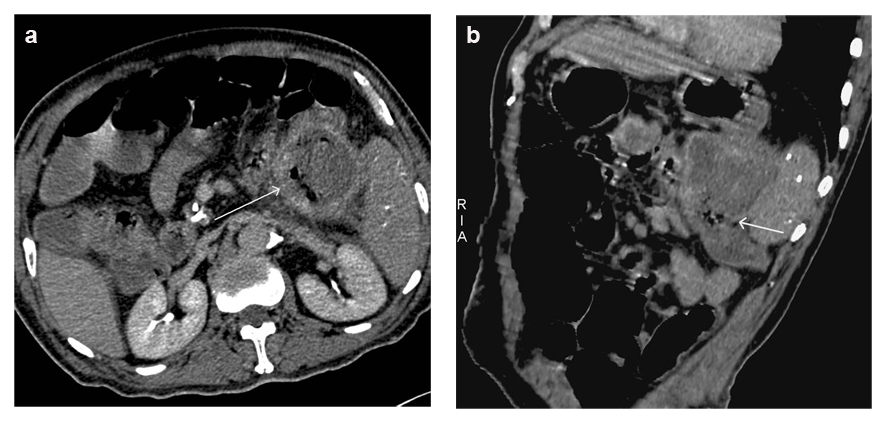 Figure 3. Axial and oblique reconstructed CT images showed ill-demarcated margin with splenic flexure of the colon and the presence of air bubbles within pseudocyst, suggesting the communication between pancreatic pseudocyst and colon.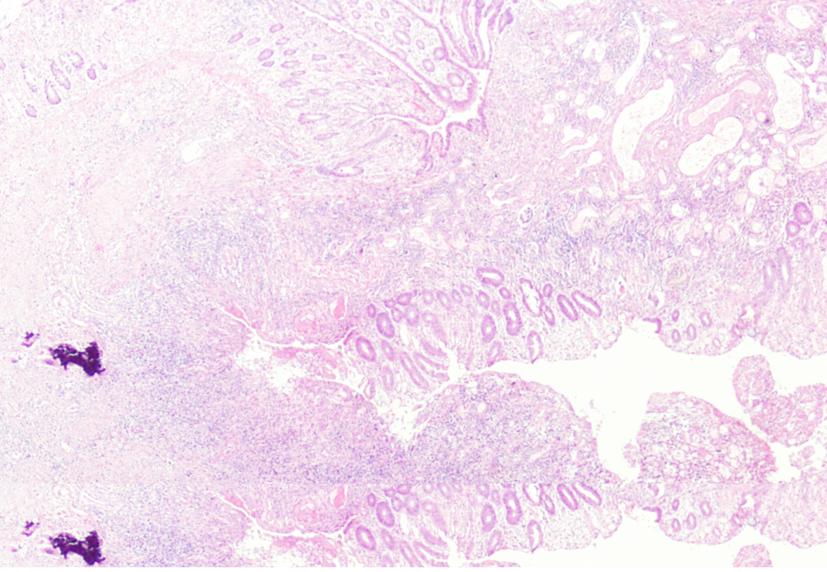 Figure 4. Microscopic findings of resected specimen showed the formation of fistula associated with colonic inflammation reaction.