Figures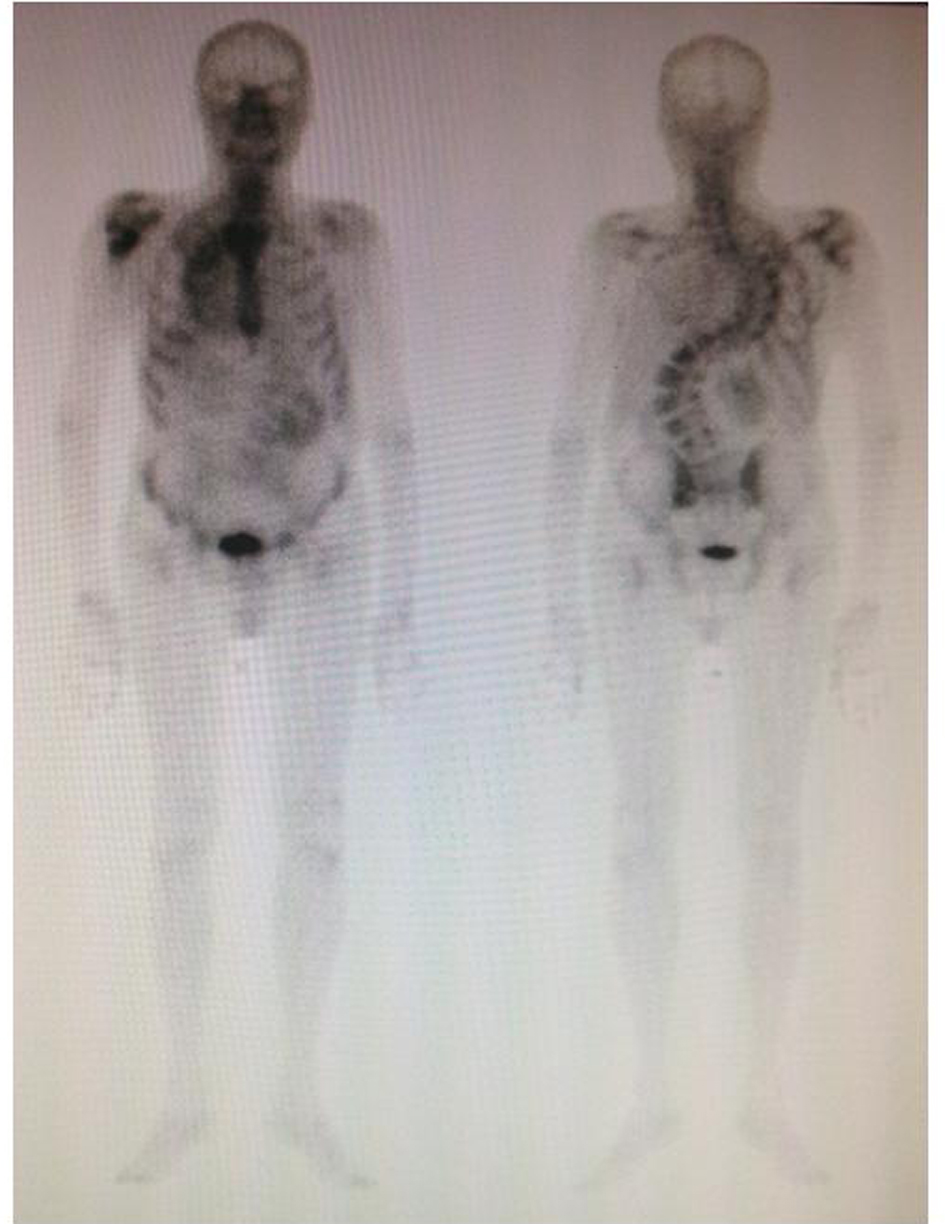 Figure 1. Total body bone scintigraphy showed increased activity in right humerus.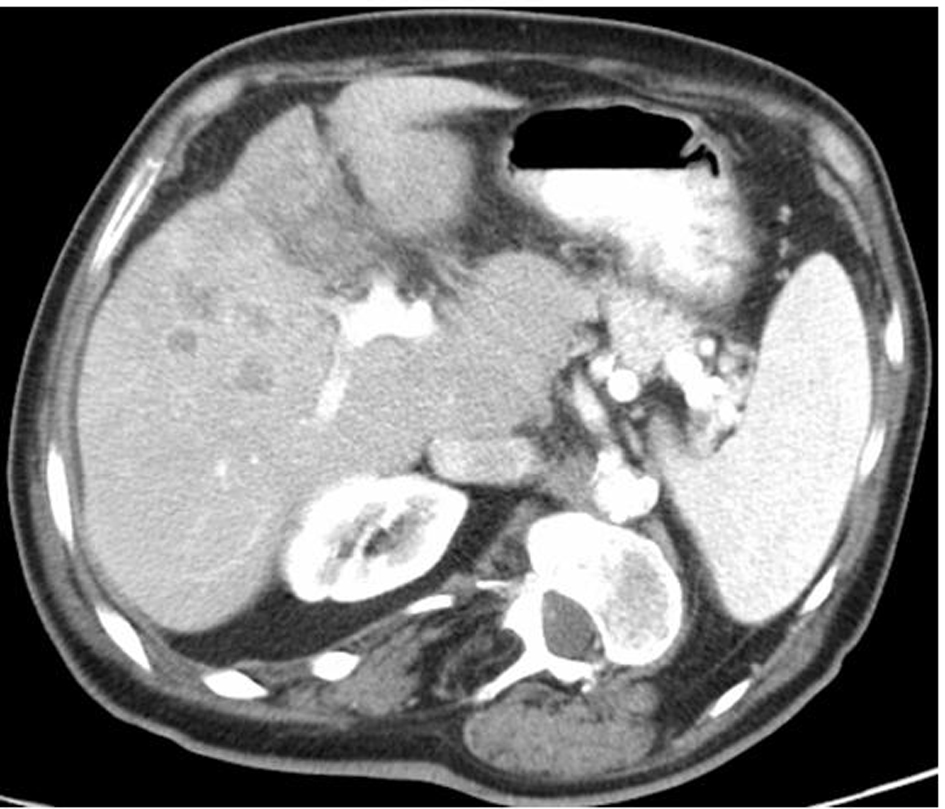 Figure 2. Abdominal computed tomography (CT) findings. Scan revealed several metastatic lesion in the liver parenchyma.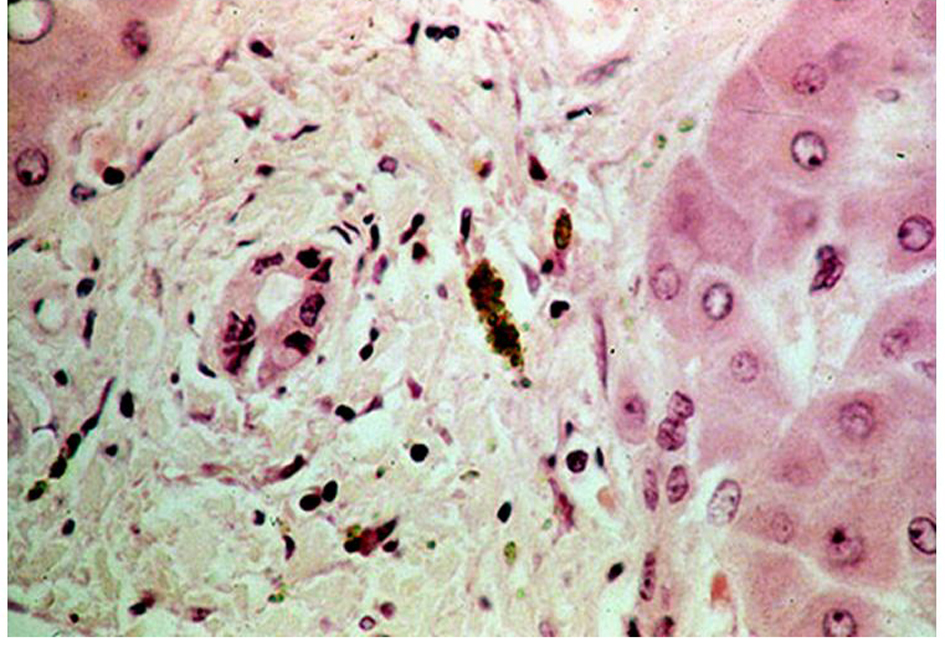 Figure 3. Photomicrograph showing ductal structures with atypical epithelial cells. The pathologic findings revealed an adenocarcinoma that was positive for cytokeratin 7 and 19 but negative for cytokeratin 20 and CEA.