Figures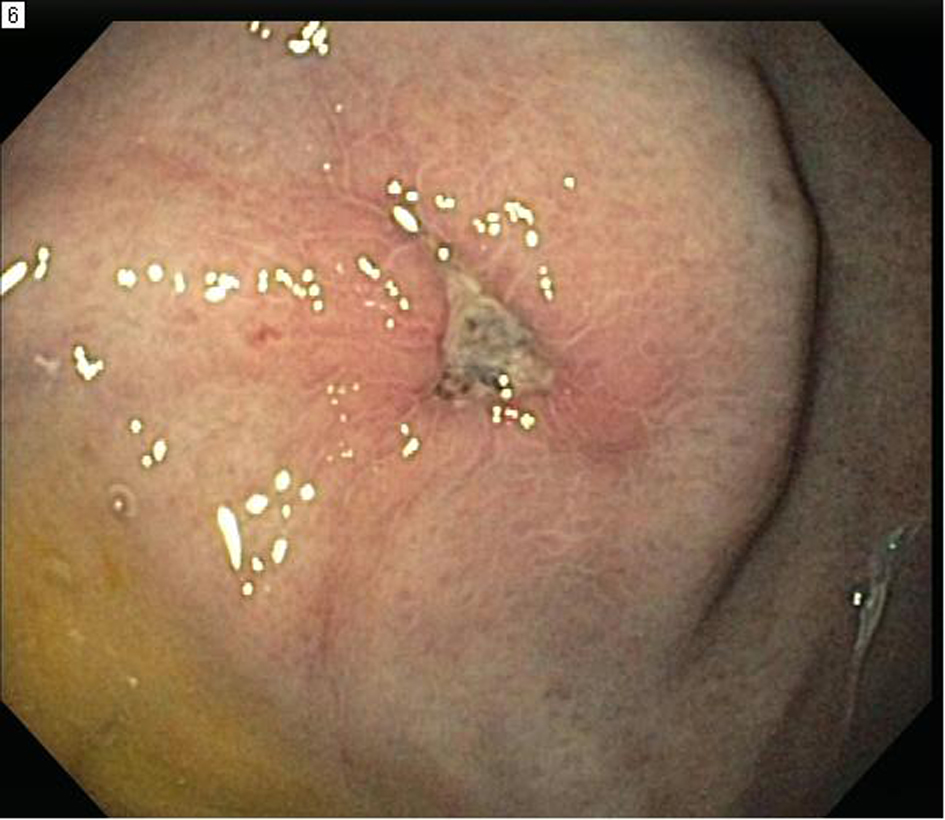 Figure 1. Endoscopic image showing large antral ulcer with central red pigmentation and surrounding erythema.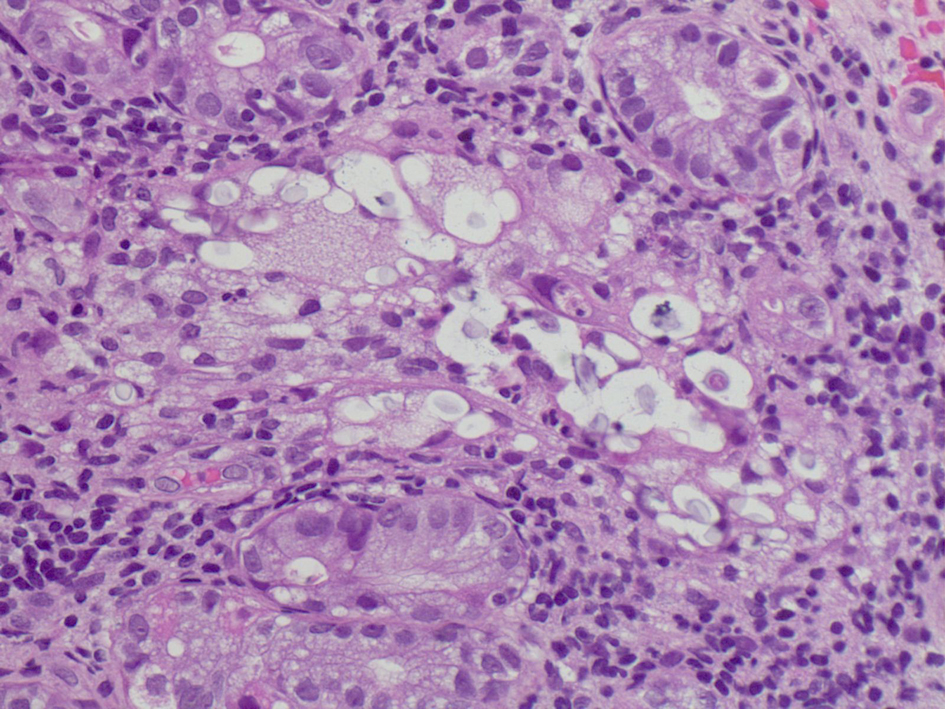 Figure 2. H&E staining: Extracellular varied sized round to oval organisms with a halo like clearing around each organism. 400 ×.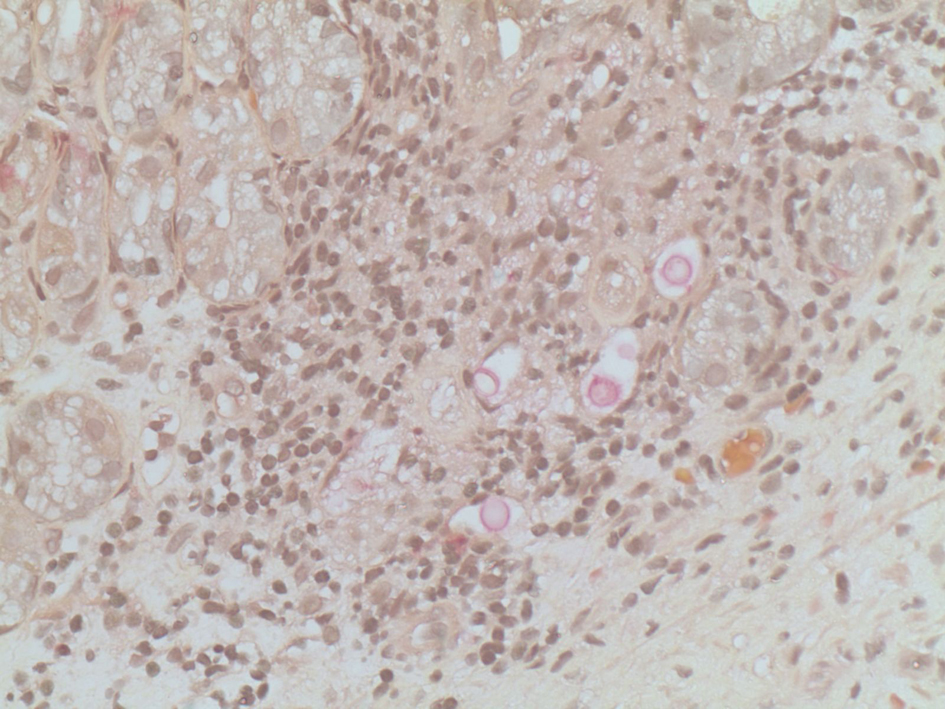 Figure 3. Mucicarmine staining: Pink staining highlights the organism's mucopolysaccharide capsule, 400 ×.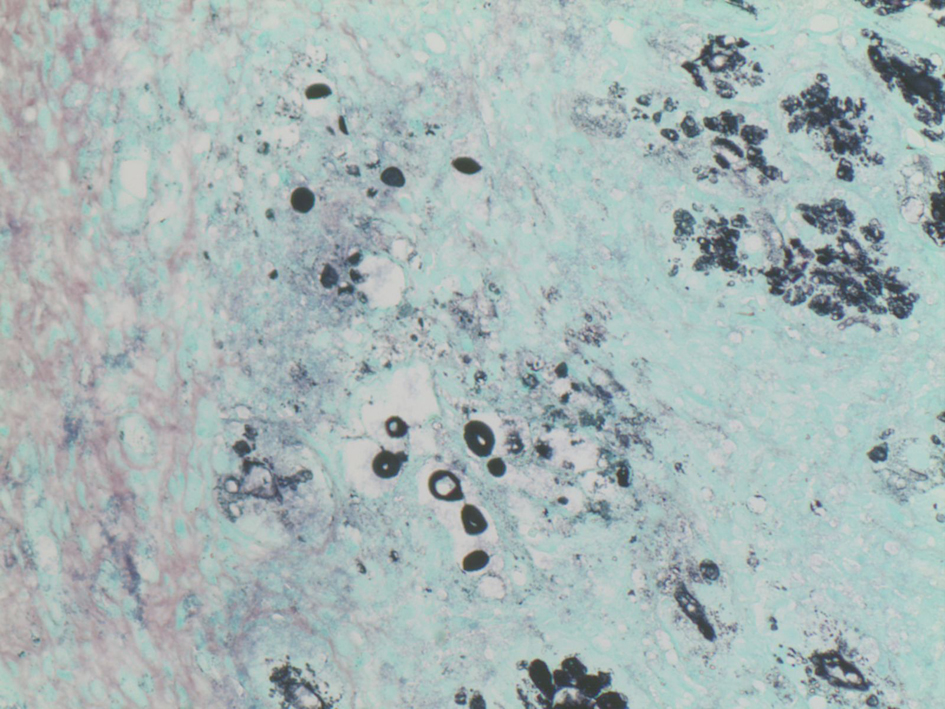 Figure 4. GMS staining: Black staining highlights the varied sized organisms and shows one organism with narrow based budding, 400 ×.