Figures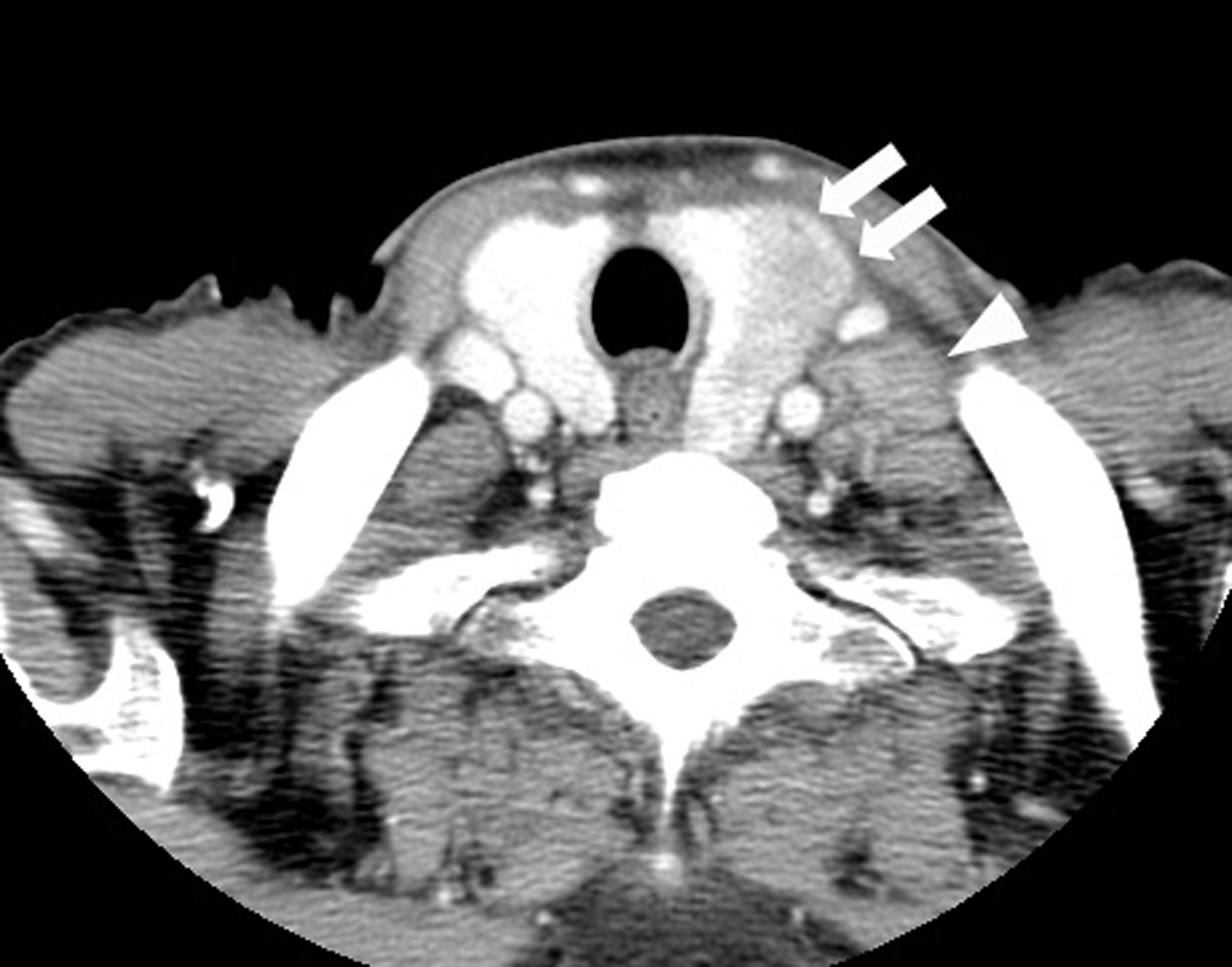 Figure 1. CT findings of the thyroid tumor. Thyroid tumor in the left lobe (arrows) and the left cervical lymph node swelling (arrowhead) are detected in contrast-enhanced CT. This thyroid tumor is a heterogeneously low-density tumor with an unclear border. The trachea is deviated to the right by this tumor.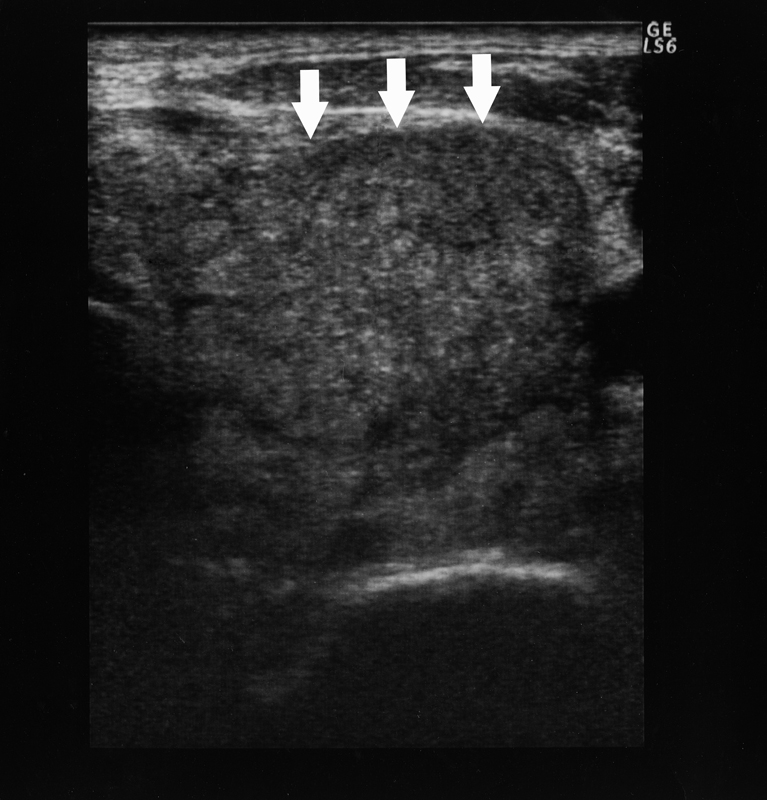 Figure 2. Ultrasonographic findings of the thyroid tumor. Ultrasonography reveals a 3.1 cm-sized tumor in the left lobe of the thyroid gland (arrows). It shows mosaic echogenecity and no calcification inside with a partially unclear border but no apparent spicular formation.
Figure 3. Cytology of the specimen that was obtained by FNAB. A signet-ring cell carcinoma cell and poorly differentiated adenocarcinoma cells with high degree of cellular atypia and a high nucleus/cytoplasm ratio are found by cytology (Papanicolau stain; x 200).

Figure 4. Histopathology of the thyroid gland at autopsy. The thyroid gland is destructed by extensive tumor invasion and colloid content is diminished (A: Hematoxylin and eosin stain; × 200). Lymph vessels are filled with tumor cells (B: Immunohistochemical stain using D2-40 monoclonal antibodies that specifically stain lymph vessels; × 200).