Figures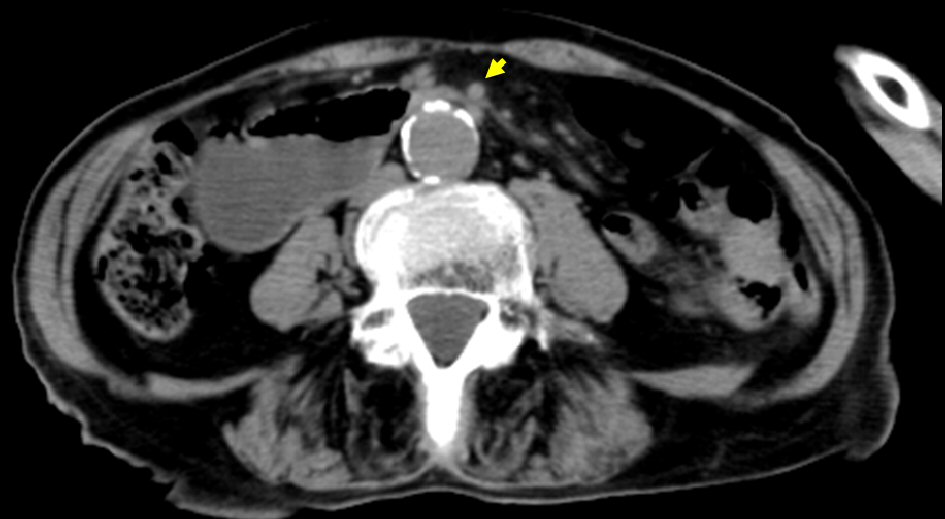 Figure 1. Abdominal CT revealed dilatation of the duodenum up to the level of the distal third portion, which was sandwiched between the aorta and SMA (arrow). CT: computed tomography.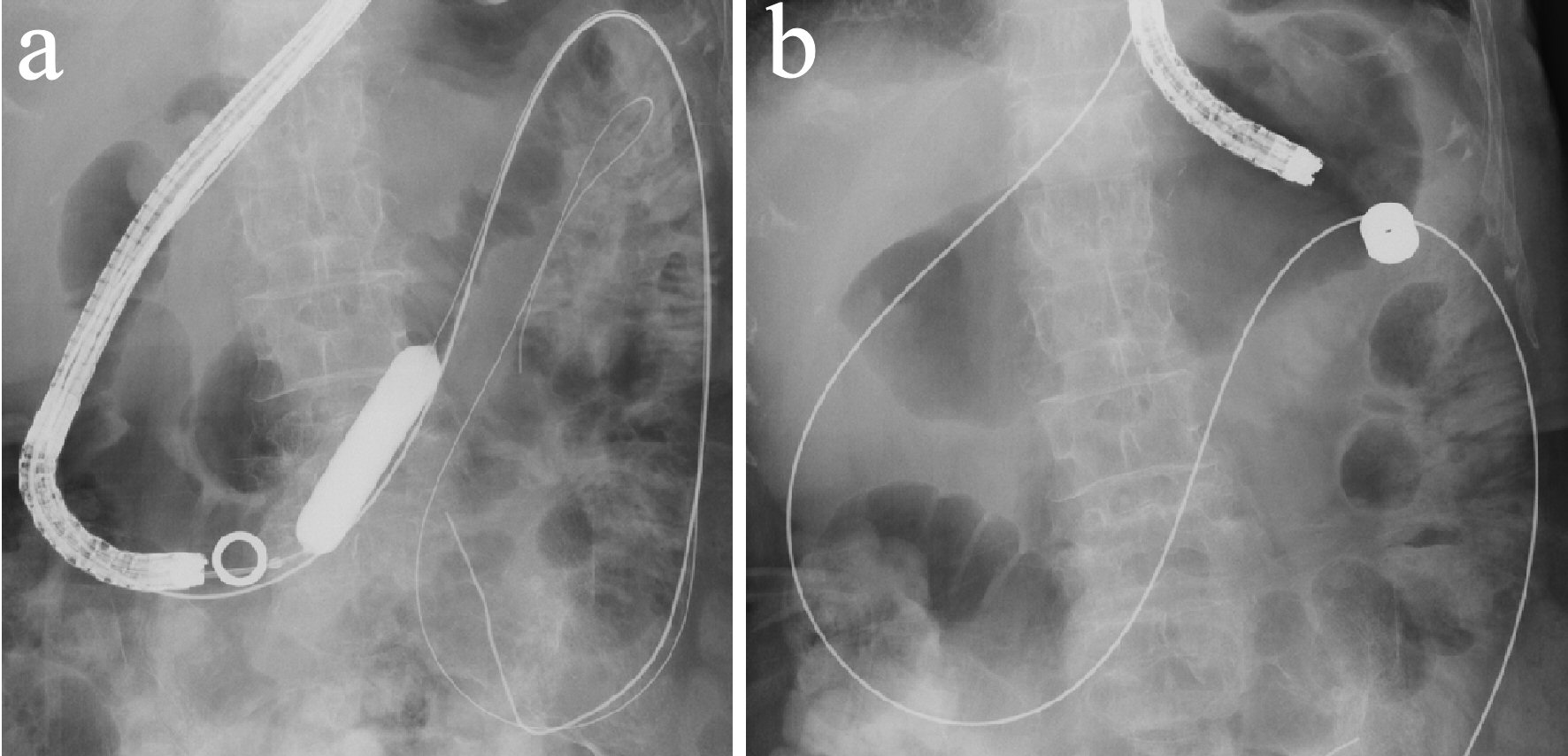 Figure 2. The duodenal stricture was dilated up to 16.5 cm using a dilating balloon in front of the magnet (a). The magnets were attracted towards each other transmurally between the stomach and duodenojejunal junction after one more flat plate-shaped magnet was added to the gastric-side magnet (b).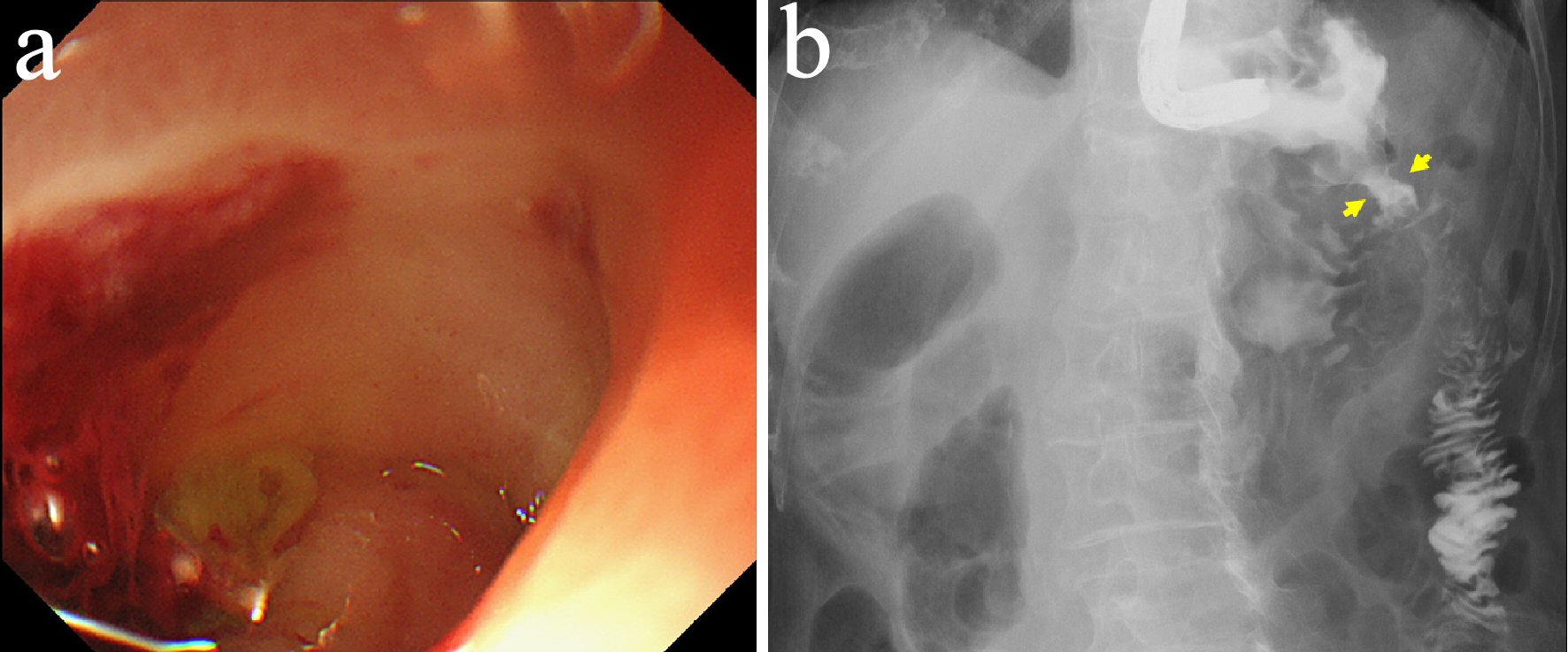 Figure 3. The completion of gastrojejunostomy was confirmed after retrieving the magnets (arrows) (a, b).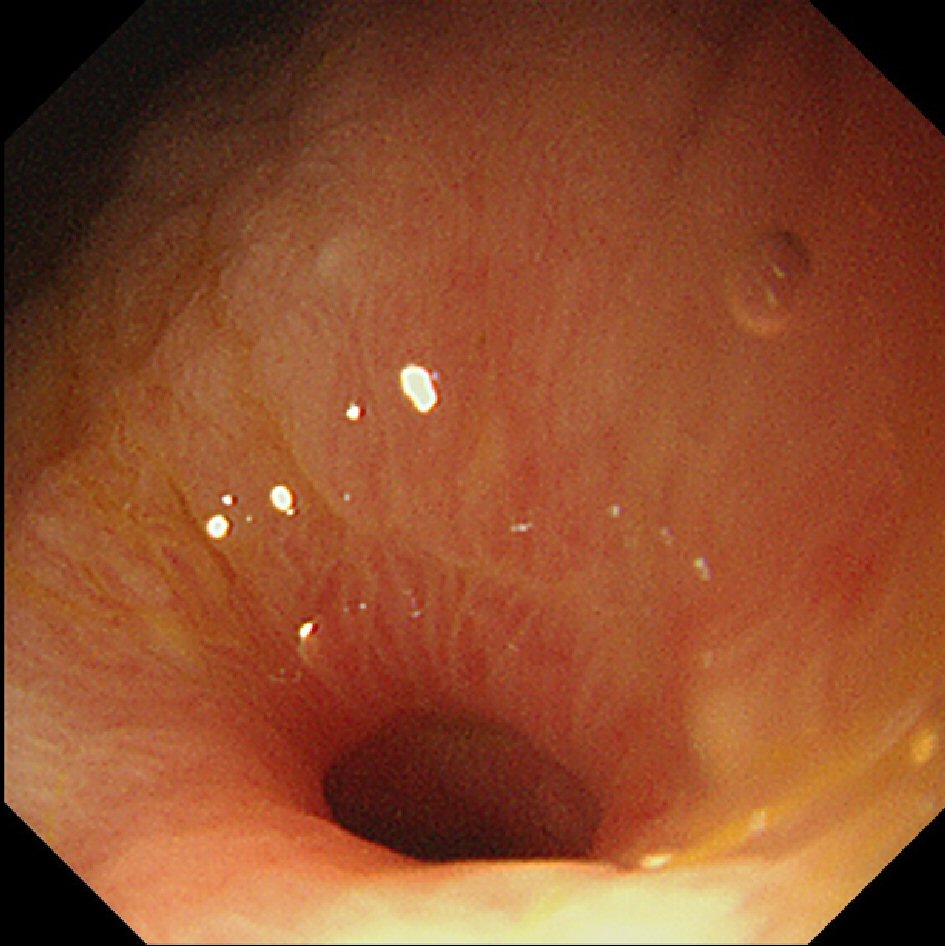 Figure 4. Slight anastomotic stricture was confirmed endoscopically 1 month after canalization.