Figures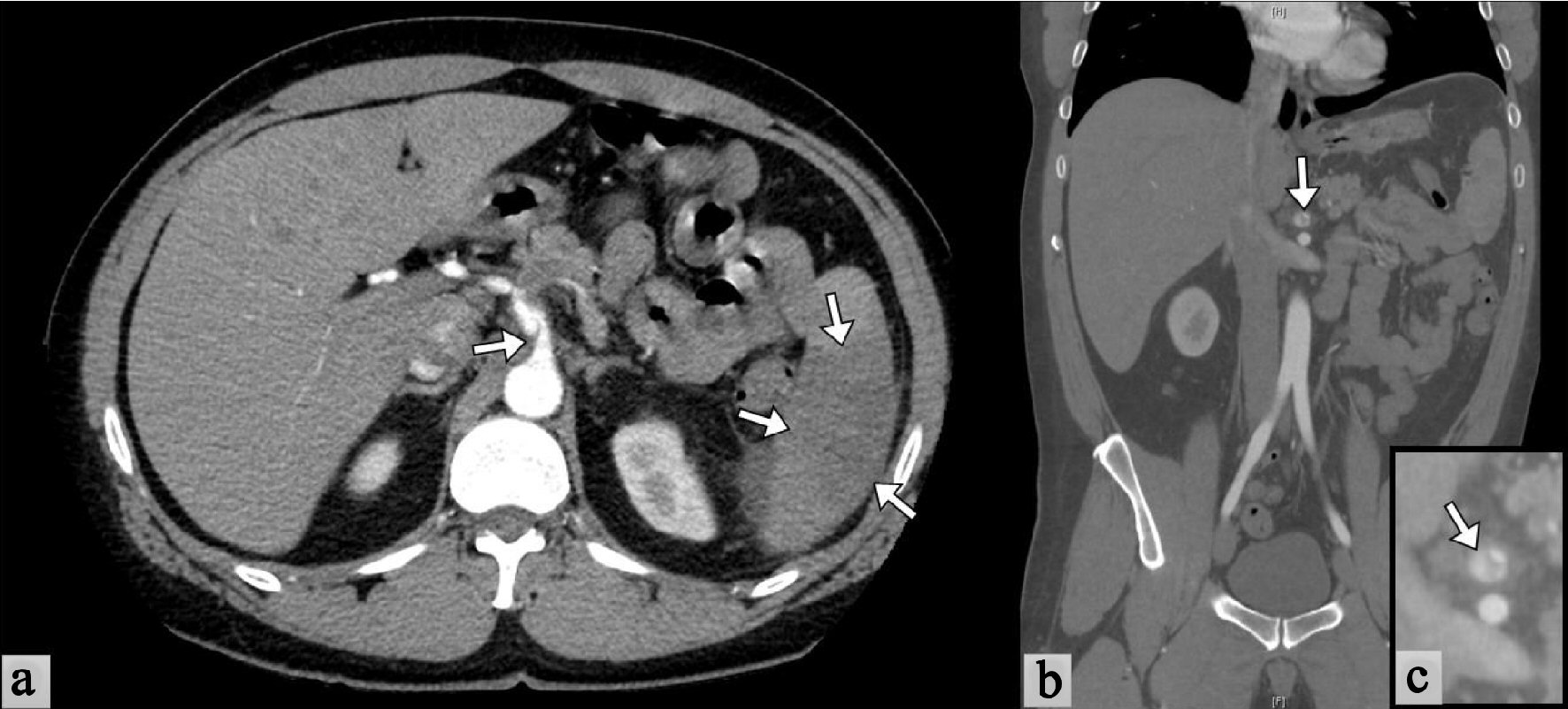 Figure 1. Abdominal CT scan with contrast. (a) Cross-sectional view shows a linear defect with mild dilation seen in the proximal celiac artery (arrow) compatible with acute vessel dissection. Thrombus in the distal celiac artery extending into the splenic artery with resultant splenic infarct (arrows). (b) Coronal view showing dissection along the origin of the celiac artery. (c) Magnified view of the area of dissection.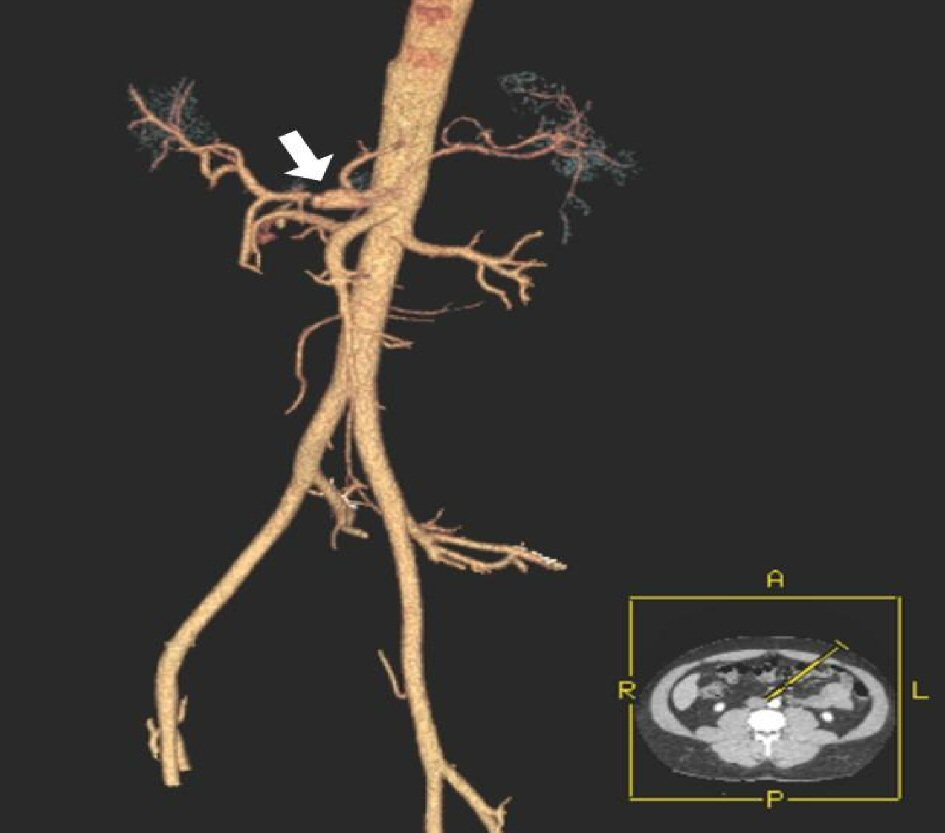 Figure 2. CTA of the abdominal aorta with 3-D reconstruction showing an area of aneurysmal dilation and dissection close to the origin of the celiac artery.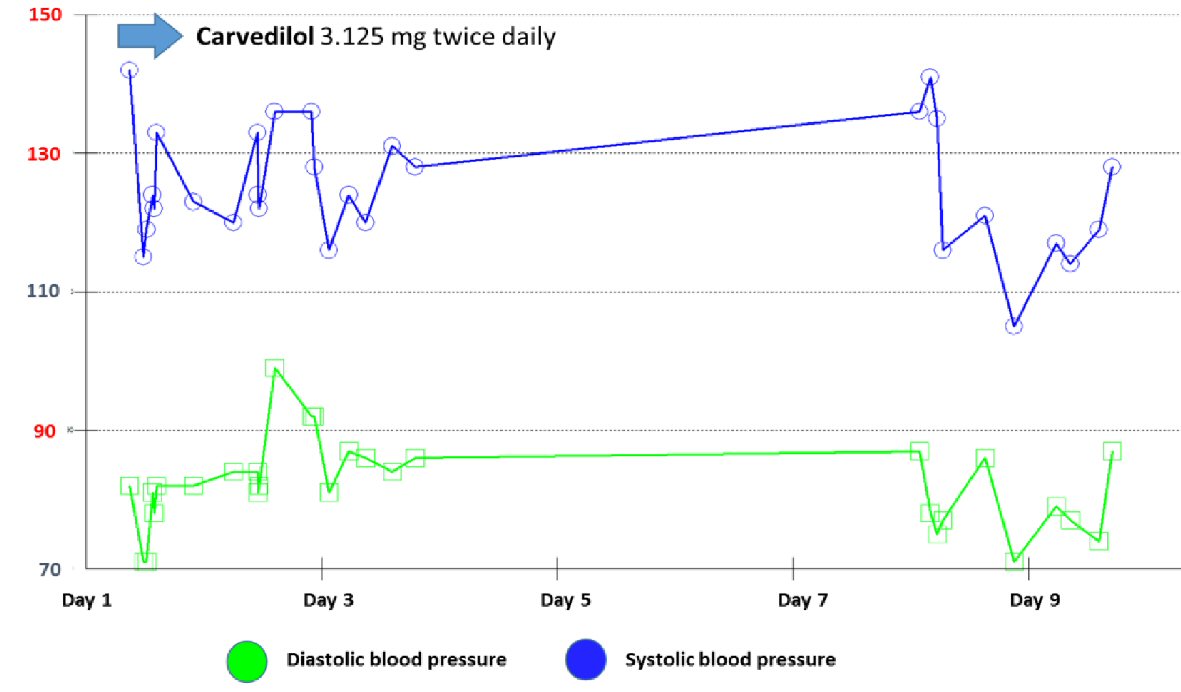 Figure 3. Blood pressure control during admission. Carvedilol 3.125 mg (oral tabs) twice daily was initiated on admission day. Prior to discharge, a target systolic blood pressure below 110 mm Hg was achieved.